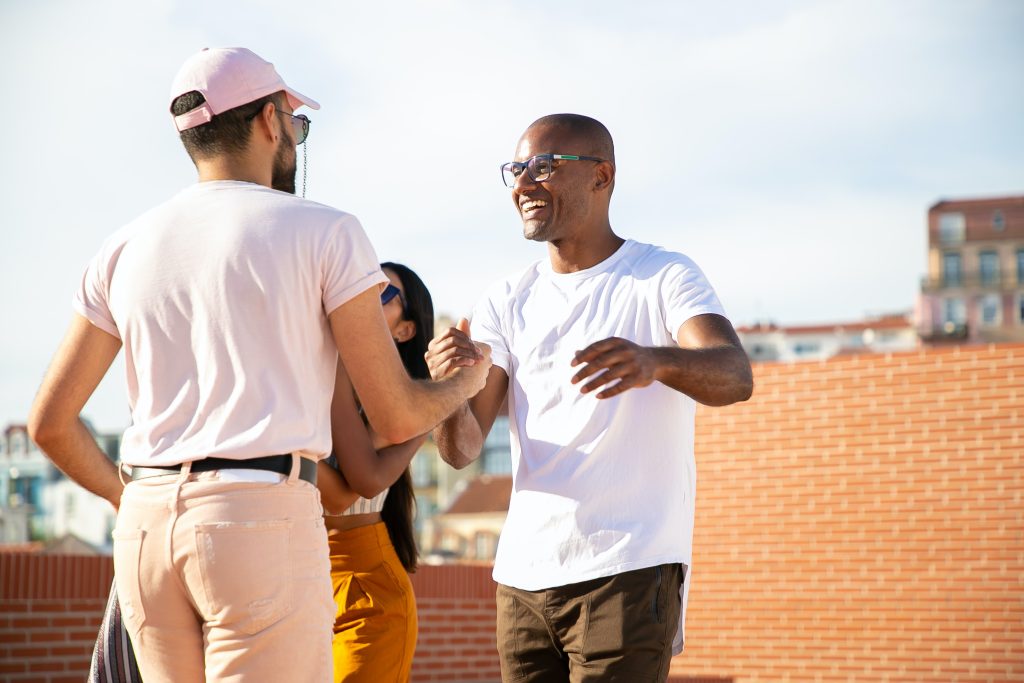 Connecting with friends, colleagues, and classmates from the past is not an easy task, but Elaxer is changing that by offering a simple and easy way to connect with anyone, no matter where they are or how long it has been since you last saw them.
Currently, Facebook has a large number of users, but they are scattered and unorganized. On the other hand, Elaxer is like an organized library where users can find anyone without much input and user details of who they intend to reach.
Use Case Of Elaxer In Real Life Conditions

Samantha had always wondered what had happened to her high school friends. It had been over a decade since they had graduated, and they had all gone their separate ways. She had tried to connect with them on social media, but it was difficult to find everyone and keep track of them.

That's when she discovered Elaxer. With its easy-to-use interface and simple steps, Samantha was able to connect with her high school alumni within minutes. She added her school location, batch duration, and course, and Elaxer did the rest. She was surprised to see so many of her batchmates join the location, and she was able to connect with them in real-time.

Elaxer also had a private feed for her school, where Samantha could stay up-to-date on the latest news and updates. She loved the complete safety and privacy controls that Elaxer offered, and she felt comfortable sharing her thoughts and opinions with her community.

Samantha was grateful to have found Elaxer. It had made it easy for her to find her lost connections, and she had even made new friends through the app. She recommended Elaxer to anyone looking to connect with their school, college, or institute community.
Our aim is to connect people in every possible condition from childhood to old age friends, whether it's their school they attended in 1975 or currently attending, their workplace, or any place they regularly visit. We will regularly try to improve Elaxer's features and functions by our users' feedback and suggestions to make Elaxer the safest place where people can communicate freely and confidently.
Here are some key benefits that Elaxer offers for schools, colleges, and institutes:
Connect alumni, students, and staff without any contact details or names: Elaxer provides an easy way for schools, colleges, and institutes to connect with their communities without requiring any contact details or names. This is particularly useful for connecting with alumni who may have lost touch with their school or college over the years.
Create a dedicated/private feed for your school, college, or institute: Elaxer allows you to create a private feed for your school, college, or institute where you can share news and updates with only verified members of your community. This ensures that your community stays informed and up-to-date on what's happening at your school, college, or institute.
Real-time connections: Elaxer allows students to connect with their peers and make new connections in real-time. This is particularly useful for students who are looking to build their network and make new friends.
No more lost connections: Elaxer can ensure that every user gets the best result without much input, so they can create the most valuable connections of their lifetime. With Elaxer, our users won't miss a single chance to connect with the people they want to.
Complete safety and privacy controls: Elaxer ensures complete safety and privacy controls for users, so they can share their content with confidence. This means that your community can share their thoughts and opinions without worrying about their privacy being compromised.
Adding your locations is very simple and easy in a few steps: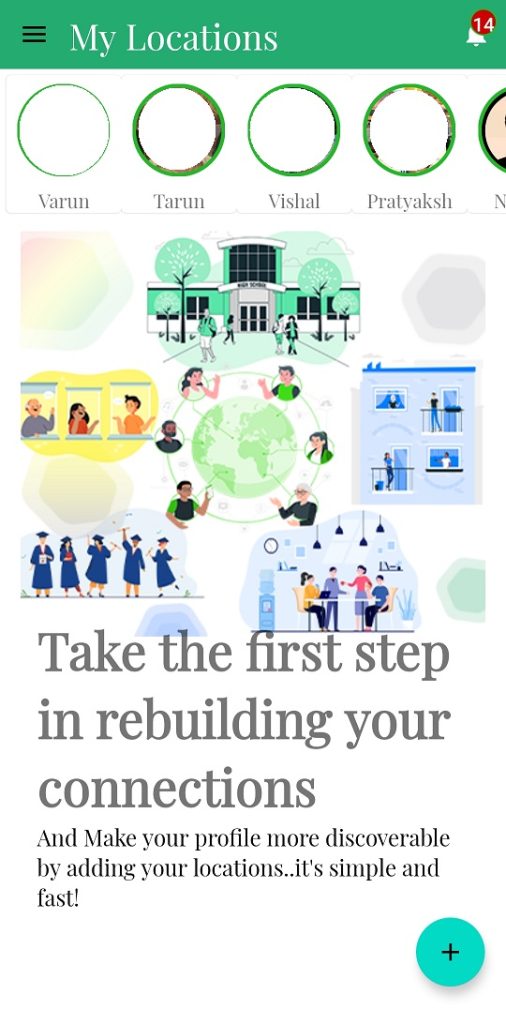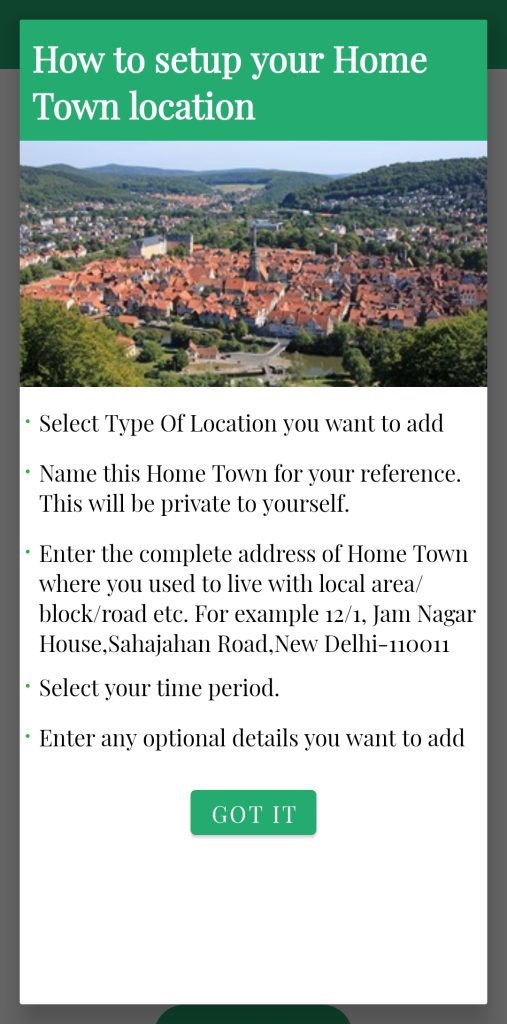 Step 1: Select the type of location you want to add, such as school, college, workplace, institutes, hometown, or others.

Step 2: Name the location for your reference only; this will be private to yourself.

Step 3: Enter the complete address of the location, including local area/block/road, etc. For example, St. Stephen's College, Sudhir Bose Marg, University Enclave, Delhi, 110007. The address will come up in autocomplete, so select it from there only.

Step 4: Select your course, which is only available when selecting your location as a college. If your courses are missing, you can write to us at hello@elaxer.in or use the feedback form in the app to update the list of available courses.

Step 5: Select your batch duration, which refers to the years you attended or will attend the location. If you are currently attending, select the "currently attending" checkbox.
Step 6: Enter any optional details you want to add.
Once you've added your location, you will start getting your batch mates automatically in this location as soon as our algorithm calculates the perfect results for you. We might send you a notification if your batch mates join your locations, and you can also send invites to your batch mates easily.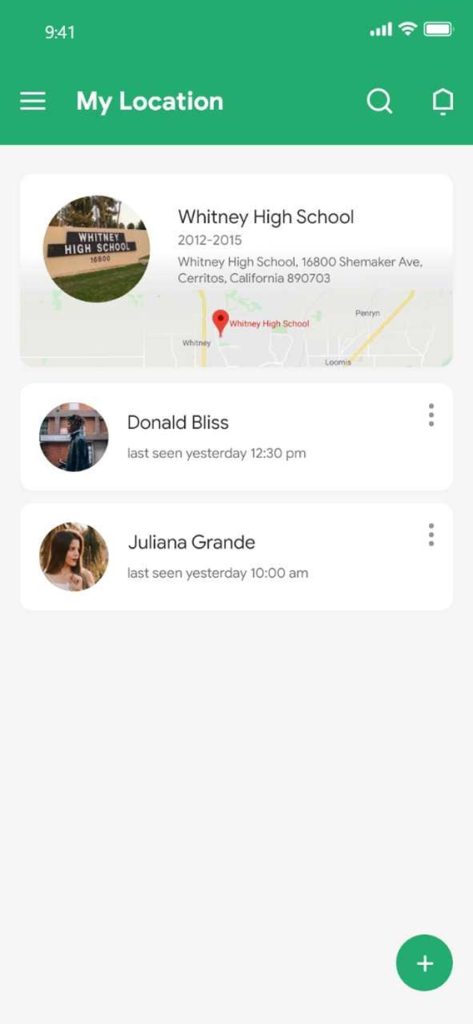 As a free app, Elaxer offers a cost-effective solution for schools, colleges, and institutes to connect with their communities in an organized way. Elaxer is a Start-Up India recognized startup and is currently incubated at the Nasscom incubation center, so you can rest assured that you're using a reliable and trustworthy app.
In conclusion, Elaxer is revolutionizing the way schools, colleges, and institutes connect with their communities. With its simple and easy-to-use interface, Elaxer offers a valuable solution for anyone looking to connect with their past or current colleagues, classmates, or friends. So why wait? Download Elaxer today and start connecting with your community!
To know about Elaxer, Please check our other post