Welcome to Elaxer's blog on protecting the privacy and security of our users., where we prioritize the safety, security, and privacy of our community above all else. At Elaxer, we believe that it's our responsibility to help our users protect their wellbeing and personal information while using our products. Here are some key points to understand how we ensure your safety and privacy while using Elaxer.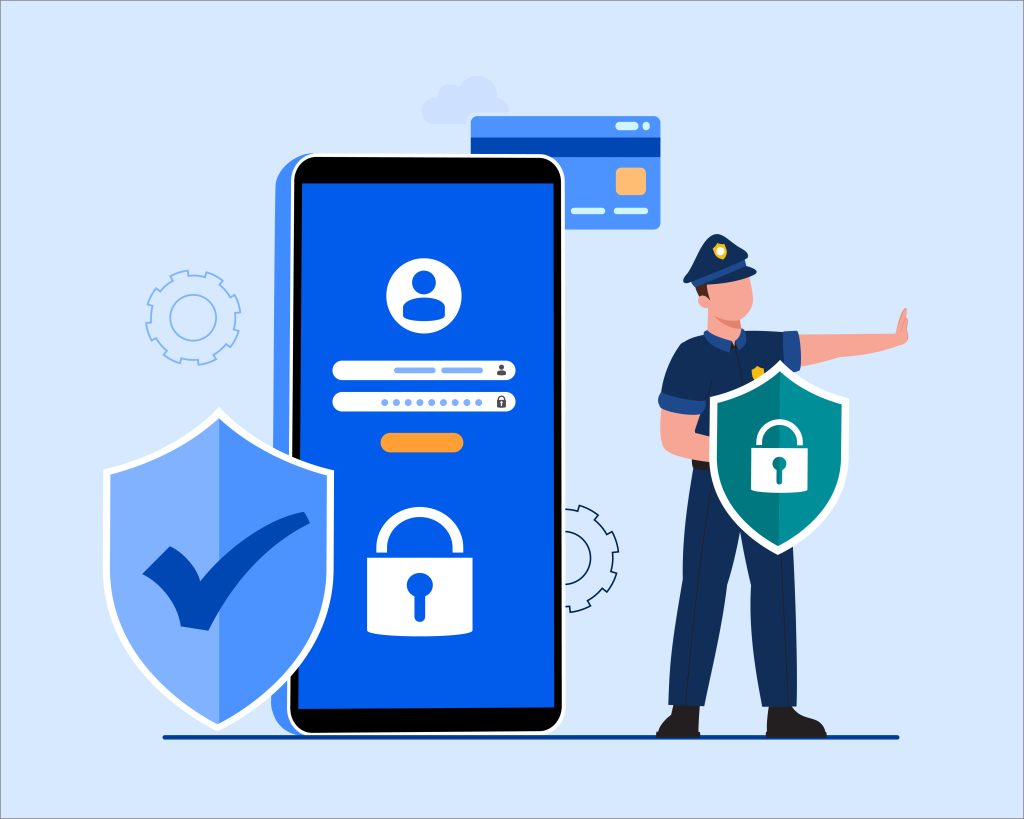 Privacy by Design
Elaxer is designed differently from traditional social media platforms, and our purpose is to create a healthy, safe, and fun environment for users to connect. We understand that your privacy is essential, so we collect less data from our users, such as location data, which stays on our servers for only three days before being automatically deleted.
We offer location-sharing options to our users but with the utmost care. We use location data solely for creating connections among users without ever showing or sharing your location data with anyone.
Strict Guidelines
We have a strict policy of prohibiting bullying, hate speech, spam, and misinformation that can cause harm. We have a dedicated Trust and Safety team to investigate and take action on any content or user that concerns or worries our community. We offer fast and easy ways for users to report content or users that violate our policies using in-app forms.
In addition, we have a dedicated AI-based and manual user ratings system to effectively design and enforce our guidelines. If attempts are made to violate our policies, we remove the content and ensure that the user responsible is held accountable if it cause any kind of damage to anyone.
Safety of Minors
Elaxer is a community designed for users aged 13+, and we are serious about the safety and privacy of minors. We have additional strictness ratings for minors to ensure that our platform is not misused. We report any content or actions that involve the safety of minors to law enforcement agencies.
Advanced Security Measures
We use a variety of security technologies and procedures to prevent loss, misuse, and unauthorized access to your data. For example, we use end-to-end encryption technology to protect certain sensitive information, such as location data, that you provide to us.
We also offer the option to show only verified users on your real-time nearby screen, giving you peace of mind when connecting with nearby users. You can also turn off the real-time nearby function if you prefer not to use it.
Verification and Blocking Features
To ensure that our community is safe and secure, every user must pass mobile number verification. With the help of AI, we block spam/fake users from uploading obscene images as their profile picture or media. We also have a profile and location verification feature that we review with AI and real human interventions to create a safe environment for our users.
You can choose who can text you or send you a friend request, unlike other platforms where anyone can message you without your consent. Even if we missed anything, we have a block/report feature that helps you avoid unwanted interactions with other users.
Location Data
Elaxer exclusively uses your location data to connect you with people around you based on our application's model and service. We send the physical location of your device to our servers, which helps other users see you around. Your location data is not stored on our servers for more than three days and will never be shared with any third party without your permission.
User-Generated Content
Elaxer allows you to submit user-generated content to the application. By submitting content, you can choose which circle of users can see your content. When commenting in public, users can choose to go with their user ID and the public profile photo.
Privacy Settings
In addition to the privacy features mentioned above, there are many other privacy and setting options you can set according to your needs in app settings.
Location updates: For nearby, search by time and others features in app require your real time locations updates but if you want to opt out you can turn it off.
Blocked list: View the list of user who are blocked from accessing your profile and sending you messages.
Social Feed Privacy options: Allow you to share your content within your selected choice of circles or open to the public. This option will become your default option whenever you post something and you also get option while posting any new content to choose your viewer of particular post.
Comment Settings: Here you can choose who can comment on your post from friends or public
Age : Display birth year to the public
Email visibility: With this you can control whether your email address is visible to the public or not
In conclusion, Elaxer is committed to protecting the privacy and security of our users. We have a variety of features and policies in place to help keep your information safe, and we are constantly working to improve our security measures. We encourage you to use the privacy settings in the app to control how your information is shared, and to report any suspicious activity to us. So why wait? Download Elaxer today and start connecting with your friends and family and build most valuable connections!